The Centre for Human Drug Research (CHDR), a not-for-profit organisation in Leiden, specialises in innovative early-stage clinical drug research. Over the past three decades, CHDR has grown from just three staff in a temporary building back in back 1987 to a world-class facility employing more than 250 researchers, students, and support staff. On May 12, CHDR will celebrate this milestone event by hosting a symposium at the Naturalis Biodiversity Center. The symposium will be held under the watchful gaze of 'Trix', a nearly compete Tyrannosaurus rex skeleton excavated in the United States by a joint Dutch and American team in 2013.
This 30-year anniversary event entitled 'Evolving in an ever-changing world' will include talks by leading researchers in the fields of pharmacology and drug development, with a focus on innovation.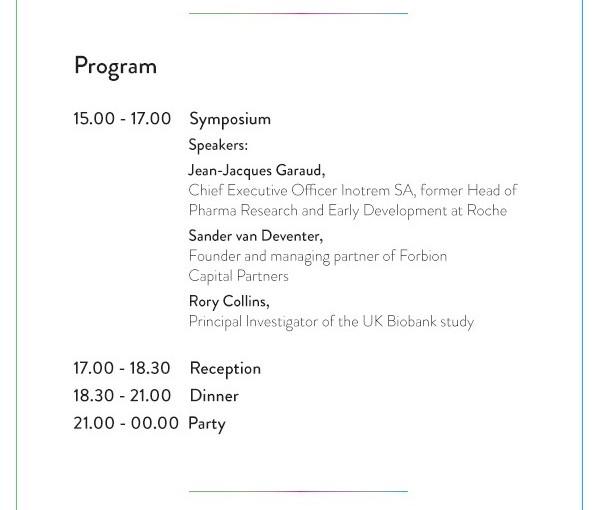 If you have any questions, please contact our Business Development office at +31-71 524 6481
NOTE: This is a closed event, and an invitation is required. To register, please send an email to chdr30@chdr.nl.
About CHDR:
The Centre for Human Drug Research (CHDR) is an independent institute that specialises in cutting-edge early-stage clinical drug research. Combining innovative methods and technologies, state-of-the-art facilities, and talented, motivated researchers helps CHDR maximise their clients' success. In addition, CHDR places the highest priority on their subjects' comfort and safety, and they play an active role in helping educate the medical and clinical research communities.