Over the past 35 years, CHDR has grown from just three staff in a temporary building back in 1987 to a world-class facility employing more than 280 full time researchers, students, and support staff and globally leading in early phase clinical research. To celebrate this great milestone, we are organising an anniversary event entitled 'creating value in an unpredictable world' on 7 October 2022. After a welcome lunch at our facility in Leiden, we will move to Naturalis Biodiversity Center for a symposium with high ranking leaders in the field of drug development, and we will end the day with a celebratory reception (more details below).
We cordially invite you to come celebrate with us! Seats are limited, please register before 23 September 2022 at https://chdr.nl/invitation.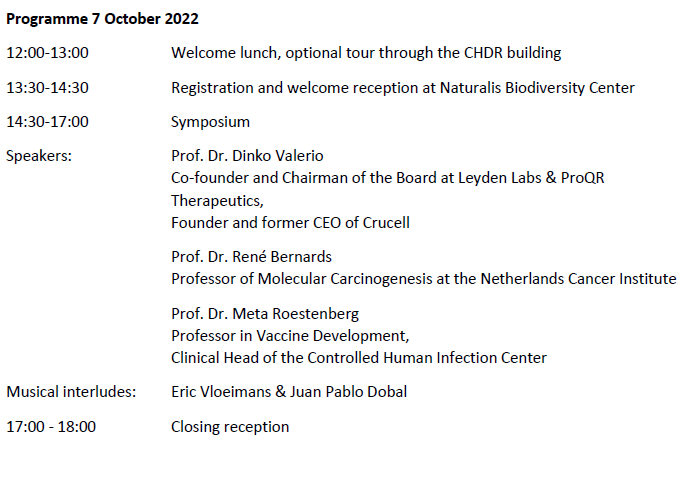 Please reach out to CHDR35@chdr.nl in case you have any questions.